---
---
This hooded wool coat gives you the fall winter feels! Everything you need in a perfect hooded wool coat is here. The stylish wool coat to wear this season to church, work events, and out and about town….and now the search is over! It has been meticulously tailored with superior wool fabric that will keep you warm all season long.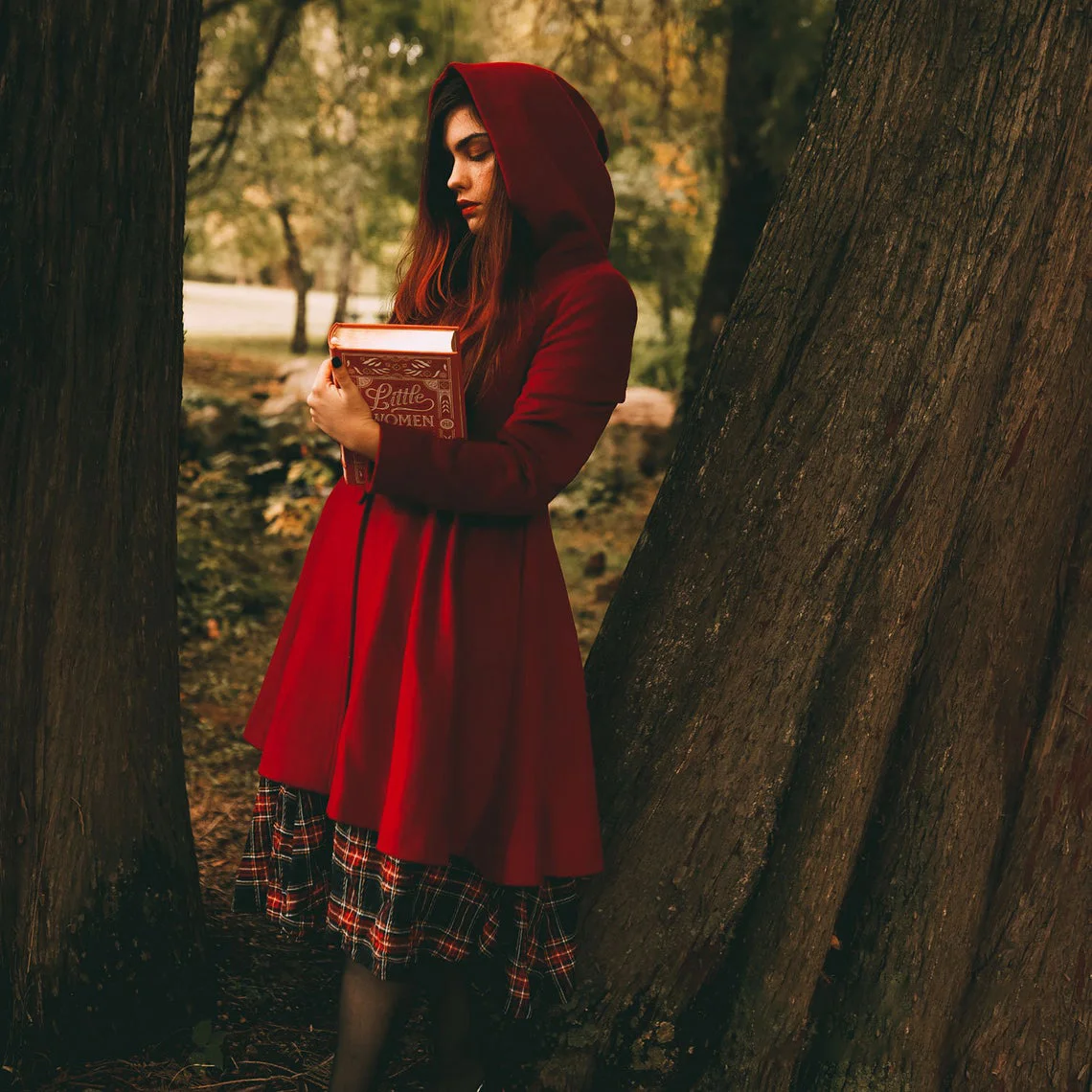 Every woman needs a wool coat in her wardrobe! Here are the reasons why I love this red cool coat.
* Made of high quality materials, durable enough for your daily wearing.
* 50% wool blend, 50% fiber, nylon.
* Fully satiny lining, more nice to the touch body.
* Hooded neck, enough big I think, it can Cover most of our faces.
* Long sleeve, some custom said just like a glove.
* Two seam big pockets, big enough for a 6 inch phone I think/ slide your whole hands in it.
* Button fastening through the front, Fit and flare wool coat.
* About Knee Length.
* Retro color, vintage swing coat, Autumn winter outfit.
* Perfect Match with your favorite leggings, black slacks, denim jeans, etc. Suitable for a variety of occasions.
We are featuring the most comfortable, stylish and coolest aesthetic clothes! Our most important mission is customer satisfaction. So feel free to contact our socials or email if you have any questions!


| | | | | | |
| --- | --- | --- | --- | --- | --- |
| INCH | LENGTH | BUST | WAIST | SLEEVE | SHOULDER |
| XS | 32.7  | 33.1  | 28.3  | 22.8  | 15.0  |
| S | 33.9  | 35.0  | 30.3  | 23.6  | 15.4  |
| M | 34.6  | 37.0  | 32.3  | 24.0  | 15.7  |
| L | 35.4  | 39.0  | 34.3  | 24.4  | 16.1  |
| XL | 36.2  | 40.9  | 36.2  | 24.8  | 16.5  |
| 2XL | 37.0  | 42.9  | 38.2  | 25.2  | 16.9  |
| | | | | | |
| CM | LENGTH | BUST | WAIST | SLEEVE | SHOULDER |
| XS | 32.7  | 84.0  | 72.0  | 58.0  | 38.0  |
| S | 86.0  | 89.0  | 77.0  | 60.0  | 39.0  |
| M | 88.0  | 94.0  | 82.0  | 61.0  | 40.0  |
| L | 90.0  | 99.0  | 87.0  | 62.0  | 41.0  |
| XL | 92.0  | 104.0  | 92.0  | 63.0  | 42.0  |
| 2XL | 94.0  | 109.0  | 97.0  | 64.0  | 43.0  |
---